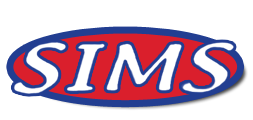 Welcome to Sims Pest Control!
For 40 years, we have been striving to provide the absolute best in residential, commercial, and industrial pest management. As time has passed, our methods have evolved and have brought us to a place of continued success.
Our mission is to provide you with customized solutions delivered with pride, character and integrity while employing products and methods that impact your environment as little as possible.
To carry out our mission, we partner with you to develop a plan that meets your needs at an affordable price. Our services range from basic general pest control solutions to moisture and climate control, and we want to work with you to give you confidence knowing that your home is in qualified, caring hands.
At Sims Pest Control, we treat you and your family the way we would want our loved ones treated. At Sims Pest Control, "your home is our home."
Thank you for visiting!
Sincerely,

Blake Sims
General Manager
Google+
quickquote
Please fill out the form below to request a quote and we'll be in contact with you shortly!